Serious Injury
Making clients whole again after great injury or loss
Dealing with the aftermath of a personal injury can be overwhelming, both physically and emotionally. That's why it's important to have an experienced and dedicated personal injury attorney on your side. Our team is committed to providing compassionate and effective legal representation to help you get the compensation you deserve. We understand the impact a personal injury can have on your life, and we are here to help you navigate the legal process and achieve the best possible outcome for your case.
Your Personal Injury Lawyer
Tom Culmo is a victim advocate with over 30 years of experience as a trial attorney handling medical malpractice, personal injury, premises liability, product defects, wrongful death, and commercial litigation cases. A lifelong endurance athlete, Tom's passion for sports translates into his legal practice, making him an exceptional personal injury lawyer. His dedication and perseverance, combined with his legal expertise, allows him to take on even the toughest cases and fight tirelessly for his clients to get them the compensation and justice they deserve.
A Few Of The Areas We Can Help You
You will be contacted by one of our lawyers who will assess your situation and review your legal needs.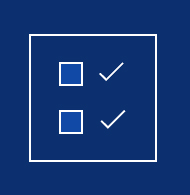 Our Partners and their team will review your options and work with you to prepare a plan.
While your life will never get back to "normal," we promise to work our hardest to get you past this legal hurdle.
What is a Personal Injury Lawsuit?
A personal injury case is a legal dispute that arises when a person has been injured or harmed as a result of the negligent or intentional actions of another individual or entity. These cases typically involve physical injuries, but can also include emotional or psychological harm.
Personal injury cases can arise from a variety of situations, such as car accidents, slip and falls, medical malpractice, product defects, and more. In these cases, the injured person, known as the plaintiff, can file a lawsuit to seek compensation from the party responsible for their injuries, known as the defendant.
At Damian | Valori | Culmo, our team of dedicated attorneys will work tirelessly to seek the compensation you deserve to cover medical expenses, lost wages, pain and suffering, and other damages related to the injury. 
What Damages Can You Recover
In the event that you have suffered a severe injury or the loss of a loved one due to someone else's negligent or reckless actions, you may have the right to seek financial compensation to cover your losses, including:
Amount may vary depending on the severity of your injuries, and may cover a wide range of medical expenses such as E.R. visits, hospitalization, doctor consultations, and any other related costs both present and future.
If your injury prevents you from being able to work as you normally would, you may be entitled to compensation for the wages you would have earned during this time.
If your property has been damaged as a result of the accident, you may be eligible for compensation to cover the cost of those losses.
This refers to the bodily pain and discomfort you have undergone following the accident, which is determined by the type and severity of your injuries.
You and your loved ones may also be eligible for compensation for any emotional distress that you have experienced as a consequence of your injuries.
In certain situations, the spouse of the injured party may be eligible to receive damages for the loss of companionship and intimacy.
At Damian | Valori | Culmo, we will offer you customized advice during your assessment with our legal team. This will help you understand which damages you are eligible to claim and how we can ensure that you obtain the complete compensation that you are entitled to.
Injured in a Bicycle Accident?
Our personal injury lawyers can help you get the compensation you deserve.
Tom Culmo's passion for cycling has led him to extensive experience handling cases involving defective bike components including carbon fiber rims, forks and frames against many of the industries' largest and well-known bike manufacturers. In addition, he has significant experience handling other types of bicycle crash cases involving highway and roadway design issues, as well as bicycle/vehicular interactions. As an active member of the cycling community, Culmo understands and has the necessary expertise to handle all type of bike-related cases.  
We are actively addressing bike safety concerns in Miami to create a safer environment for cyclists while minimizing the risks associated with sharing the road.
Tom was our greatest advocate!
Tom guided us through the complicated legal process and was a calming source during two of the most trying times in our lives. Our greatest advocate, he was tenacious and persistent.
I have complete confidence in referring clients to Tom.
Tom always demonstrates the highest level of professionalism and constant concern for the clients I refer to him and his firm. I know and trust he will always do what is in the client's best interest.
Get Your Client
The Representation
They Need
As a lawyer, you may not offer Business Litigation services to your client, but do not let that stop your client from getting the help they need. Refer them to us and you may receive a co-counsel participation fee when available under the applicable rules.