Bike Safety
We are actively addressing bike safety concerns in Miami to create a safer environment for cyclists while minimizing the risks associated with sharing the road.
Cycling is experiencing a surge in popularity in Miami, as more residents and visitors embrace the numerous benefits of biking. The city's flat terrain, pleasant climate, and stunning views make it an ideal environment for cycling enthusiasts. 
Despite the many advantages of cycling in Miami, there remains a pressing need for greater efforts to enhance bike infrastructure and improve safety measures. 
Unfortunately, many roads are
still not safe for cyclists, and accidents
happen too often due to negligence
and a lack of proper infrastructure. 
Florida experiences thousands
of motorist-cycling accidents annually
due to driver distractions.
Drivers are required by law to keep
a distance of 3-feet minimum
when passing a cyclist. 
When cycling on the roads in Florida, it is important to be aware of the state's bike laws to ensure your safety and understand your rights. According to Florida law, bicycles are considered vehicles, and cyclists have the same rights and responsibilities as other motorists. However, there is an additional responsibility for drivers of motor vehicles to be extra careful when there is a bicycle rider in the area.
Cyclists must obey traffic signals, signs, and lane markings, and they are required to ride in the same direction as the flow of traffic. It is recommended to use bike lanes when available, but if there are none, cyclists can use the regular travel lanes. When riding at night, bicycles must have a white front light and a red rear light or reflector visible from a distance of 600 feet. 
Recognizing the ongoing deteriorating conditions of the famous cycling route in Homestead, Florida, Tom Culmo has approached the Mayor with a request for road maintenance and repair. As an avid cyclist himself, Culmo understands the significance of well-maintained roads for the safety and enjoyment of both residents and visitors who utilize this popular route.
His efforts aim to ensure that the cycling community can continue to explore and embrace the beauty of Miami's landscapes while promoting a healthy and active lifestyle. With his legal expertise and commitment to community welfare, Culmo's initiative seeks to foster a collaborative effort between the county and its citizens to maintain the cycling route's integrity and enhance the overall cycling experience in Miami
Common Causes of Bike Accidents
A wide range of factors contribute to bike accidents on the road, extending beyond poor road conditions. These include:
Motor Vehicle Colllisions
Accidents involving cars, trucks, or motorcycles are a leading cause of bike accidents. This can occur due to driver negligence, such as failing to yield, not checking blind spots, or distracted driving.
When a driver or passenger opens a car door without checking for approaching cyclists, it can result in a collision known as "dooring."
Drivers changing lanes without properly checking for cyclists can cause accidents. Sudden lane changes or failure to signal can catch cyclists off guard.
Distractions like texting, talking on the phone, or using navigation systems divert a driver's attention away from the road and increase the likelihood of accidents involving cyclists.
Alcohol or drug-impaired driving significantly impairs a driver's judgment, reflexes, and ability to notice and avoid cyclists.
Product defects can lead to bike accidents when faulty parts or design flaws compromise the bike's safety and performance.
Advice Following a Bike Accident
After experiencing a bicycle accident, it is advised to promptly seek medical attention. It's important to note that certain injuries may not immediately or visibly manifest themselves. Conditions like cervical damage or brain injury can take years to exhibit symptoms of harm.
It is crucial to promptly seek medical attention for injuries sustained in a bicycle accident. Obtain written documentation of your injuries to establish proof of personal injury.
If it is safe to do so, photograph or take note of relevant details of your accident such as your surroundings, weather conditions,  and travel direction.
Obtain Witness Information
Gather information from witnesses, including their names and contact information.
Be aware of any surveillance cameras in the vicinity of the accident. Video recordings can serve as valuable evidence to support your case and secure appropriate compensation.
Document any medical treatments, appointments, and expenses related to your injuries. Insurance companies often employ tactics to prolong litigation and challenge personal injury claims, so maintaining detailed documentation is crucial.
Seek legal advice from a knowledgeable attorney who specializes in bicycle accidents, like Tom Culmo. He can guide you through the legal process, protect your rights, and help pursue any compensation you may be entitled to.
Tom Culmo's passion for cycling has led him to extensive experience handling cases involving defective bike components including carbon fiber rims, forks and frames against many of the industries' largest and well-known bike manufacturers. In addition, he has significant experience handling other types of bicycle crash cases involving highway and roadway design issues, as well as bicycle/vehicular interactions. As an active member of the cycling community, Culmo understands and has the necessary expertise to handle all type of bike-related cases.  
The best cycling attorney!
"Tom Culmo is not just an outstanding lawyer; he's a close friend who provided unwavering support after my bike accident. Tom guided me through every step, answered my questions, and secured a favorable settlement. I highly recommend Tom for his exceptional representation and compassionate approach to helping clients."
Tom Culmo is the lawyer you need.
"I had a great experience working with Tom Culmo after my bike accident. His professionalism, communication, and dedication were impressive. Thanks to Tom's hard work and strategic approach, we achieved a successful outcome that provided me with the necessary resources to move forward. I highly recommend him as a personal injury lawyer."
Injured in a Bicycle Accident?
Our personal injury lawyers can help you get the compensation you deserve.
You will be contacted by one of our lawyers who will assess your situation and review your legal needs.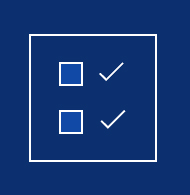 Our Partners and their team will review your options and work with you to prepare a plan.
While your life will never get back to "normal," we promise to work our hardest to get you past this legal hurdle.
A Few Of The Areas We Can Help You
What if the accident was partially my fault?
Cyclists sharing fault for accidents is more common than one might think. Whether it's running a traffic light or crossing without using a crosswalk, fault-sharing in Florida doesn't prevent you from receiving compensation. Florida follows pure comparative fault, meaning you can still be awarded compensation for the portion of fault that isn't yours. In civil claims, you'll be held accountable for your share of fault, resulting in a reduced injury settlement based on your percentage of fault. For example, if you were 30% at fault, your settlement would be reduced by 30%. Hiring an experienced lawyer like Tom Culmo ensures only your fair share of fault is attributed to you, addressing any concerns about partial fault in your bicycle accident injuries
What Damages Can You Recover
In the event that you have suffered a severe injury or the loss of a loved one due to someone else's negligent or reckless actions, you may have the right to seek financial compensation to cover your losses, including:
Amount may vary depending on the severity of your injuries, and may cover a wide range of medical expenses such as E.R. visits, hospitalization, doctor consultations, and any other related costs both present and future.
If your injury prevents you from being able to work as you normally would, you may be entitled to compensation for the wages you would have earned during this time.
If your property has been damaged as a result of the accident, you may be eligible for compensation to cover the cost of those losses.
This refers to the bodily pain and discomfort you have undergone following the accident, which is determined by the type and severity of your injuries.
You and your loved ones may also be eligible for compensation for any emotional distress that you have experienced as a consequence of your injuries.
In certain situations, the spouse of the injured party may be eligible to receive damages for the loss of companionship and intimacy.
At Damian | Valori | Culmo, we will offer you customized advice during your assessment with our legal team. This will help you understand which damages you are eligible to claim and how we can ensure that you obtain the complete compensation that you are entitled to.
Why do you need a bike accident lawyer?
Your primary concern after being involved in a car-bicycle collision should be your recovery and returning to your normal life. By enlisting the services of an experienced bicycle accident lawyer, you send a message to the responsible driver and their insurance companies that you will not accept a low settlement offer and will assert your full legal entitlement​.
With over 30 years of experience, attorney Tom Culmo will handle all aspects of your claim. Through a thorough investigation, gathering the necessary evidence and keep you updated throughout the process. He will establish clear liability and diligently pursue maximum compensation on your behalf.