Business Litigation
Skills and strategies for protecting your business interests 
Trust Us With Your
Business Interests
When a dispute arises concerning your business it affects more than your bottom line, it disrupts your focus and direction in all areas of your life. We work hard to protect your interests, and provide strategies and solutions to reach your goals because we care about you as much as your legal needs.
A Few Of The Areas We Can Serve You
Contract, Business And Financial Fraud Disputes
Employment And Professional Services Litigation
Trademark And Copyright Litigation
When you are facing controversy in your business, and there is a fight over your biggest asset, you can trust Damian | Valori | Culmo  to work with you to develop strategies to protect your interests. 
You will be contacted by one of our lawyers who will assess your situation and review your legal situation.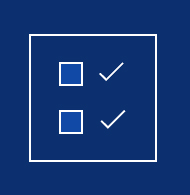 Our Partners and their team will review your options and work with you to develop a customized strategy.
While we cannot guarantee everything will get back to normal, we promise we will work our best to get you past this legal hurdle.
What is Business Litigation?
Business litigation refers to the process of resolving disputes related to business transactions or activities through legal proceedings. These disputes can arise between businesses, between a business and its customers, between a business and its employees, or between a business and government agencies.
​
Business litigation can cover a wide range of legal issues, including breach of contract, intellectual property disputes, employment disputes, product liability claims, and regulatory compliance issues. The goal of business litigation is to resolve the dispute and protect the interests of the parties involved.
​
Our team of lawyers at Damian | Valori | Culmo have extensive experience in handling all types of business disputes and can provide valuable legal guidance to help businesses navigate through the litigation process, including filing a lawsuit or responding to a lawsuit, discovery, mediation or settlement negotiations, and trial or arbitration. It can be a complex and lengthy process that requires the expertise of experienced attorneys who specialize in business law.
Our attorneys have extensive experience in handling various types of business disputes and are skilled in navigating the complex litigation process.
Our team takes a client-focused approach and provides personalized attention to each case, ensuring that clients receive tailored legal advice and representation that meets their specific needs.
Our team utilizes strategic and creative thinking to identify innovative solutions to complex legal issues, and works tirelessly to achieve the most favorable outcome possible for clients.
Our team understands the financial impact of business litigation and works to provide cost-effective representation that delivers value to clients.
Our team keeps clients informed throughout the litigation process and responds promptly to questions and concerns.
Our team leverages their experience, skills, and resources to develop winning strategies and effectively advocate for our clients in court, resulting in favorable outcomes. 
At Damian | Valori | Culmo, our team of dedicated and experienced attorneys are committed to providing high-quality legal representation to businesses and individuals.
Get Your Client
The Representation
They Need
As a lawyer, you may not offer Business Litigation services to your client, but do not let that stop your client from getting the help they need. Refer them to us and you may receive a co-counsel participation fee when available under the applicable rules.