An Experienced Law Firm You Can Trust
With years of experience and a proven track record, our team at Damian | Valori | Culmo is committed to providing exceptional legal representation and guidance.
Comprehensive Legal Support
We're an AV rated law firm providing clients with professional, high quality, experienced counseling, strategic advice, and representation in litigating and resolving complicated business and corporate disputes, and personal injury matters.
Learn More
The Firm's practice areas include receivership, corporate governance and securities litigation, business tort litigation, employment litigation, unfair deceptive trade practice litigation, trademark litigation, real property litigation, and professional negligence litigation.  Damian & Valori LLP was founded by Melanie Damian and Peter Valori in 2004.  The Firm's attorneys pride themselves in providing high quality services customized to the needs of each client. Our attorneys address each dispute or transaction with swiftness and efficiency, and deliver effective, creative solutions that meet, and often exceed expectations.
Our lawyers are experienced at handling complex commercial, fraud and real property litigation in both state and federal court, at the trial and appellate levels. We are qualified to practice in all state and federal courts in the State of Florida and before the United States Courts of Appeals for the Third and Eleventh Circuits. Our lawyers are also adept at representing clients' interests in the context of Receivership and sophisticated business transactions. With this experience and skill set, we can better advise and advocate on behalf of our individual and corporate clients in all aspects of their disputes and transactions, whether business in nature, fraud-based, insolvency-related, or involving real estate.
The Firm also represents individuals and families who have been victimized by negligent conduct, defective products and decisions made by large corporations and insurance companies that needlessly endanger the public. The practice areas focus on hospital malpractice, personal injury, premises liability, product liability, and wrongful death cases.
Our attorneys have been named in Florida Trend Magazine's Legal Elite since 2005, among the "Super lawyers" in Florida Super Lawyers since 2006, included in the South Florida Legal Guide's Top Lawyers, Best Lawyers, and selected to the South Florida Business Journal's Key Partners Awards.
Over 20 years of Experience
Receiverships | Business Litigation | Serious Injury
At Damian | Valori | Culmo, our lawyers are committed to achieving the justice you are entitled to, which is evident from the impressive outcomes we have obtained in courtrooms throughout Florida and across the United States. By choosing us as your legal representative, you benefit from the extensive experience and reputation that we have gained since 1993. Moreover, you receive the support of a dedicated team that is focused on securing the best possible outcome for you. Our lawyers are assisted by a skilled group of investigators, paralegals, and support staff who work tirelessly to achieve your desired result.
We tell it like it is. We keep our word. We do the right thing.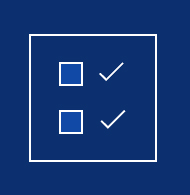 We are kind, courteous and generous of spirit.
We take pride in what we do and take responsibility for the outcome.
We serve our clients, understand their goals. and embrace our role. We love what we do.
We hold ourselves to the highest of standards.
Dedicated To The Education
And Empowerment Of Our Children
We have a strong commitment to community service. Our attorneys are significantly involved in pro bono child advocacy through the Guardian Ad Litem office and Lawyers for Children America. We volunteer hundreds of hours each year advocating for abused children in Florida's state dependency proceedings.
We are a proud supporter of The SEED School of Miami, a college-preparatory, public boarding school for South Florida Students. The School, co-founded by Melanie Damian, is dedicated to providing an outstanding educational program that empowers students to be successful, both academically, socially, in college, and beyond.
Founded by the Firm's principals and community leaders, Educate Tomorrow is a non-profit organization dedicated to meeting the educational needs of children. Through mentorship programs, we match disadvantaged youth with caring mentors who assist them in enrolling in college and training programs, securing housing and employment, and accessing available educational and social assistance. 
When you choose Damian | Valori | Culmo, you are choosing a trusted law firm with years of experience and a proven track record. We are dedicated to integrity, efficiency, and achieving the best possible results. We understand your concerns and are committed to making sure you never have to worry about choosing the "right law firm" again.